Award winning skincare

AS FEATURED IN
LET YOUR SKIN BREATH WITH ACTIVE OXYGEN
★ Hydrates skin for a plump and radiant look.
★ Reduces fine lines and wrinkles.
★ Regenerates skin for a smoother, even-toned complexion.
★ Clears and prevents acne and breakouts.
★ Soothes irritation and redness caused by environmental stressors.
Shop Oxygen Range
LOVED BY CELEBS & ROYALTY
Kate Middleton

Vogue
"Kate Middleton is reported to be partial to Karin Herzog's Oxygen facials"

Uma Thurman

″I'm a big fan of Karin Herzog moisturizers, especially the Vita-A-Kombi.″

Courtney Love

"for years and years and years I've been using Vita-A-Kombi 2 by Karin Herzog"

Amber Heard

″I love Vita-A-Kombi — it's a magical lotion that keeps my pimples away. ″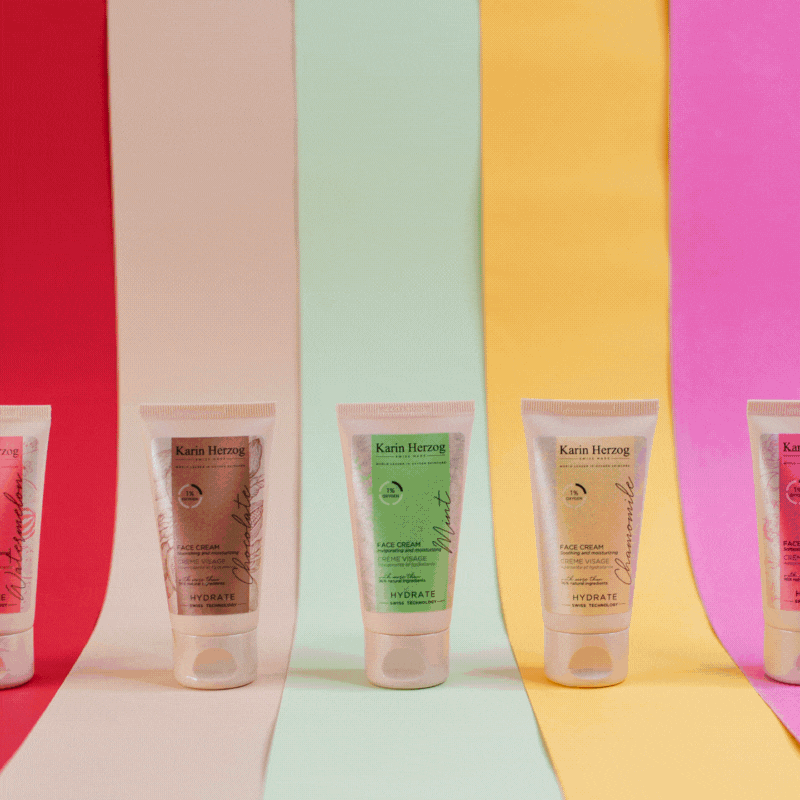 Natural Face Creams
Unlock the potential of natural skincare with this range of oxygen-infused face creams. Each cream is carefully crafted with natural ingredients and 1% active oxygen, providing deep nourishment and rejuvenation for your skin.
Shop Now